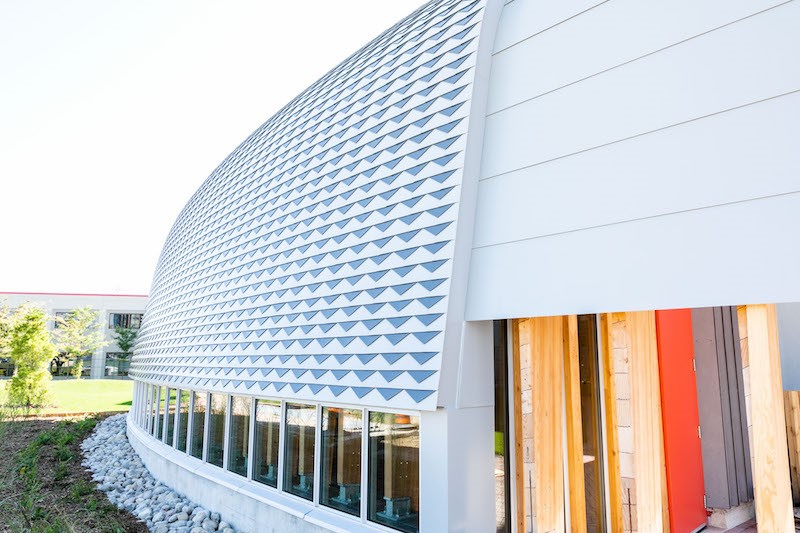 Seneca College Indigenous Centre
First Peoples @ Seneca infused with Indigenous designs, the new space, provides inspiration for students with lounges, elder consultation and counseling rooms, kitchen amenities for traditional food preparation and communal tables for meetings and crafts.
A canoe-like structure rests on its side against the academic building, representing a stop on the journey for the students. The curvature of the roof mimics the position of the sun on June 21, the annual National Indigenous Peoples Day in Canada. On the inside, 28 ribs along the top and the side of the flipped canoe reminisce the full lunar cycle and a woman's moon time, honouring Indigenous women who are presently here.
Indigenous culture influenced various aspects of the facility, from its general exterior shape to the details of its interior décor. Using a Native American Methodology results in a building that aims at achieving a level of sustainable development allowing for future generations to live with the same natural resources that are available today.
Service Sector Institutional