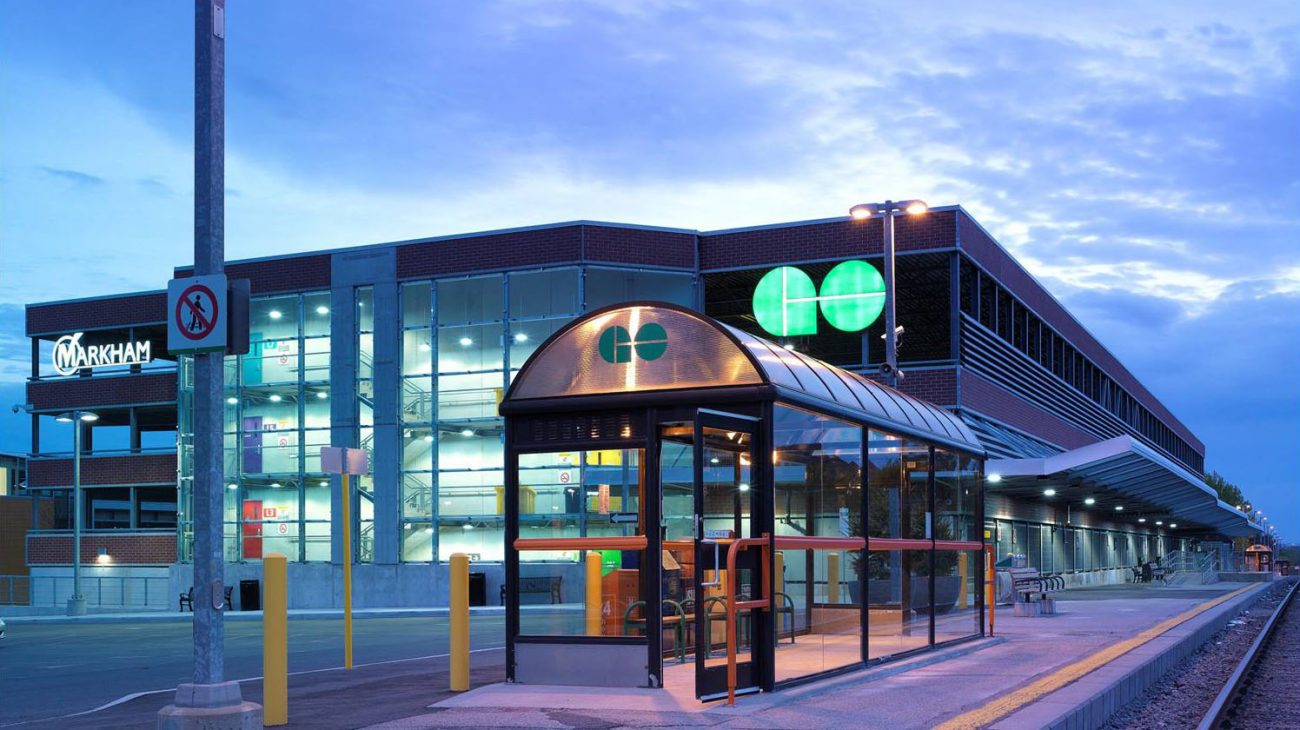 GO Centennial Parking Structure
Accessible parking spaces and provisions for future car charging station spaces were included in the project.
Project Size 136,094 Sq Ft
The project involved planning, oversight, monitoring and management of construction phase activities in order to accommodate working within the operational environment of a high traffic station and community centre with both vehicular and pedestrian traffic. Construction took place within close proximity of an active railway corridor. METTKO worked closely with project stakeholders and coordinated with rail authorities to ensure minimal disruption and safety to patrons.
The structural steel parking structure is the first of its kind in North America. The bolted, galvanized steel column and beam framework supports precast concrete floor plates, each one-car space wide and 18m long, providing column-free parking.
The project involved the design and construction of civil, structural, architectural, mechanical and electrical elements and includes:
Seven (7) split-level parking structures, each level approximately 19,442 sq. ft. with glazed staircases
A continuous canopy structure
Pedestrian and bicycle shelters
Communication and mechanical rooms completed with:

Mechanical and electrical systems designed to the specific requirements of GO Transit Operations
Communication systems including CCTV, security, P.A., etc.
A car counting system
Signage systems designed to facilitate the unique structure while maintaining the standards of GO Transit
A Sweeper room