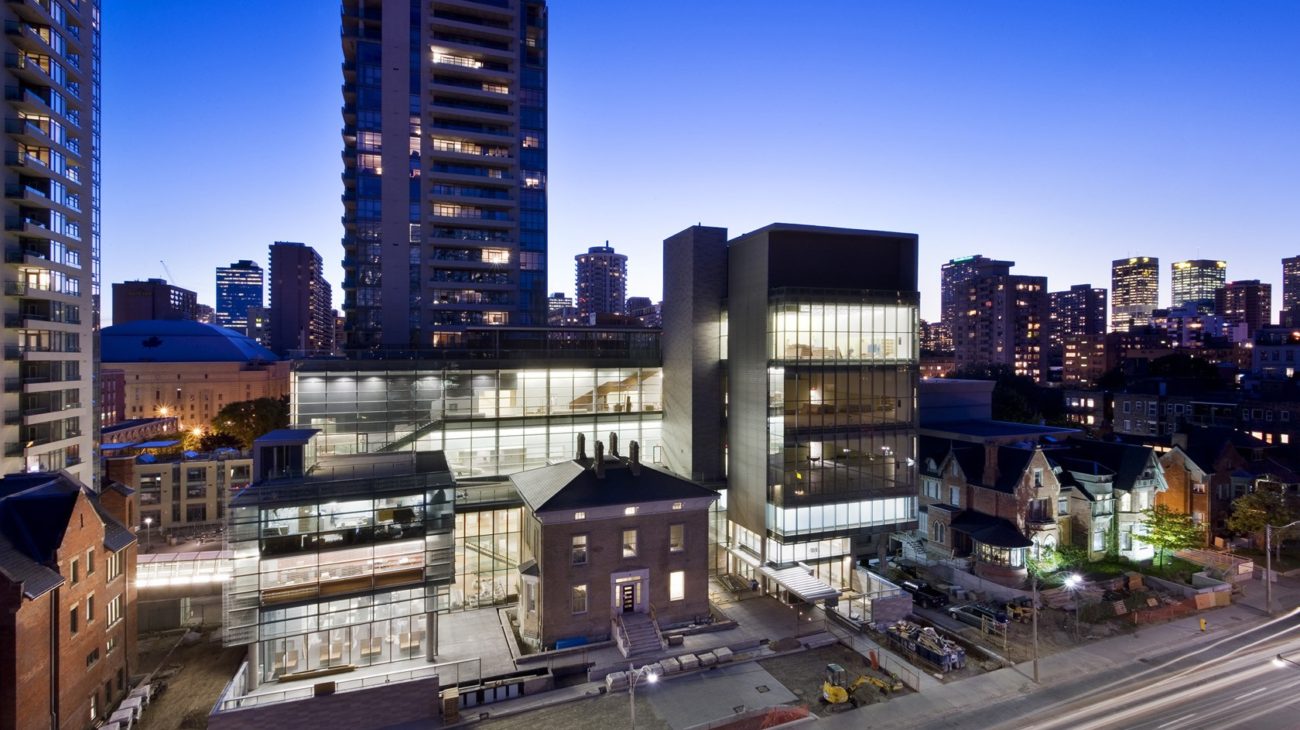 Canada's National Ballet School
The new Master Plan led to the acquisition of 350 Jarvis Street, the former home of the CBC and Havergal School for Girls, which METTKO™ assisted in purchasing for construction of the new National Ballet School of Canada.
Service Sector Institutional
Project Size 180,000 Sq Ft
The new state-of-the-art dance training and academic facility included the construction of a 180,000 sq. ft. Jarvis Studio Block providing 12 dance studios, a resource centre and administration offices.
Two significant heritage structures were adapted for reuse as part of the new facility. The new structure (primarily dance studios and offices) wraps around Northfield House, originally built in 1854, home of Ontario's first and longest serving Premier, as well as the historic Havergal building, originally built in 1898, which was reused for the new school's Academic Program.
The historic building exteriors were restored to preserve their original design while the new structures are in a distinctively contemporary style.