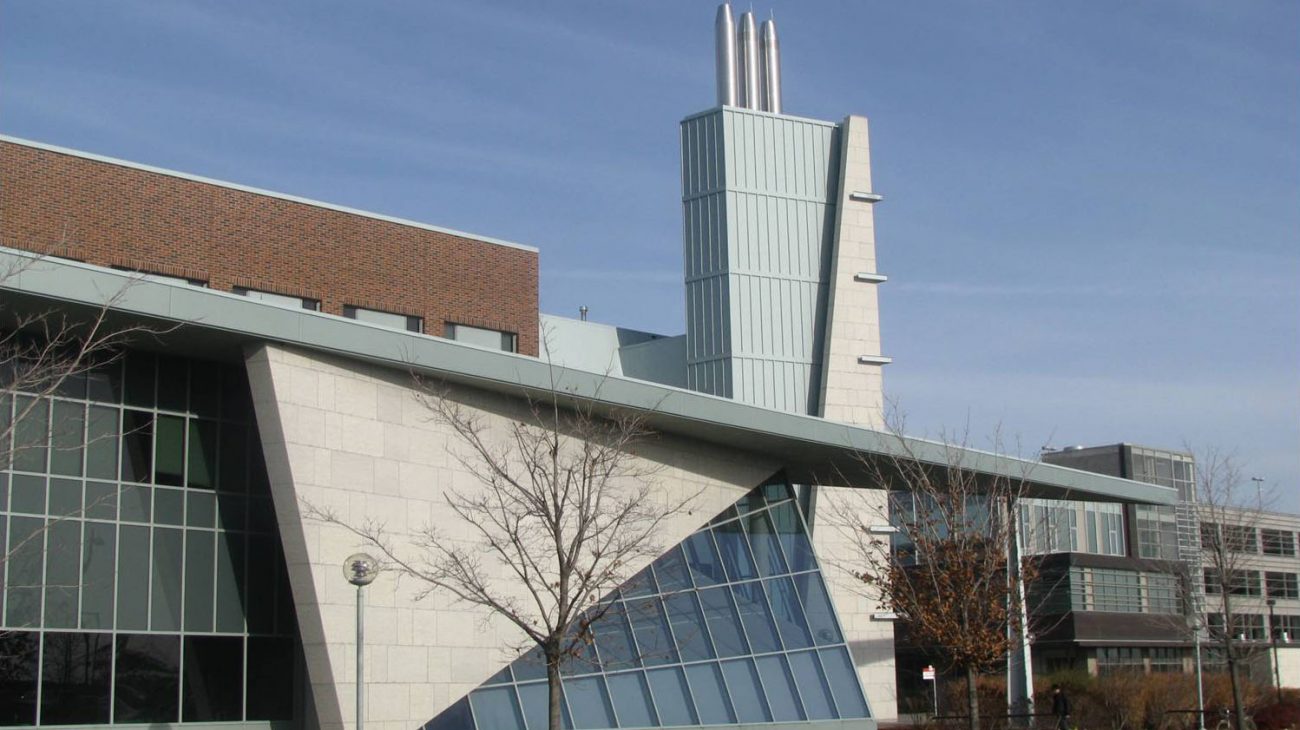 Seneca @ York Campus
The project included a laboratory and teaching spaces for biology, chemistry, computer science, applied science and engineering, and communications.
Project Size 280,000 Sq Ft
Wide expanses of glass and uninterrupted vistas throughout the building flood Seneca@York with natural light. At night, carefully designed artificial light ensures that people feel secure and comfortable.
Its dramatic entrance with skewed glass walls, cantilevered canopy, and illuminated corner tower distinguishes it from all other buildings on the campus. Wide expanses of glass inside and out provide views into a 10,000 sq. ft. Computer Commons.
Although the entire building is fully wired for current learning technologies, its flexibility allows it to accommodate future technologies and educational approaches; every wall is lined with pipes for fibre-optic lines and every ceiling has cable trays.
The C-shaped building wraps around an exterior courtyard landscaped with a pond and native plants and rocks. The courtyard is a setting for coffee breaks, casual meetings, and formal gatherings. Inside, uninterrupted vistas emphasize the feeling of spaciousness and connection to the natural world.